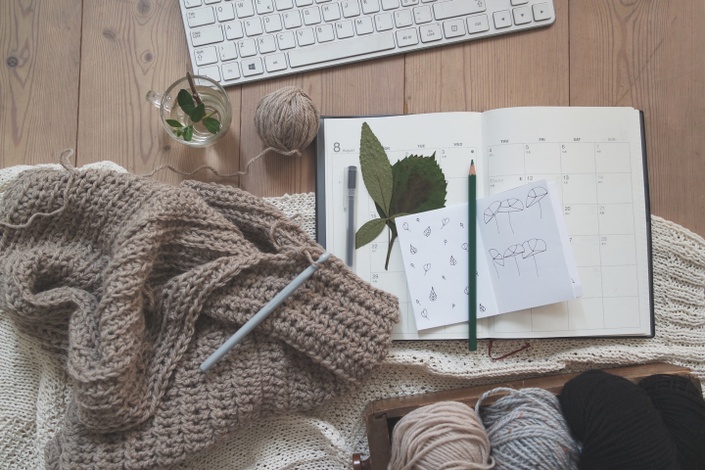 Doula Marketing Mastery
Everything You Need To Know About Marketing Your Doula Business
Doula Marketing Mastery is a course that was created to teach doulas how to have a lucrative doula and birth worker business! This course is for passionate doulas who are committed to getting a full schedule of ideal clients and are finding it difficult to figure out all the marketing aspects to make that happen. If you are feeling confused and overwhelmed about networking, blogging, social media, creating a website and all the other facets of marketing, you are the perfect fit for this course. Doula Marketing Mastery will guide you step-by-step through the tough and overwhelming parts of marketing your doula business.
This course if for you if you are:
Having trouble finding clients.
Having trouble finding the right clients for you.
Wanting to up your social media game to get more clients.
Are just getting started and want a roadmap for creating all of your marketing content - with tips on doing it in the most economic way.
Feel uncomfortable "selling yourself."
Your Instructor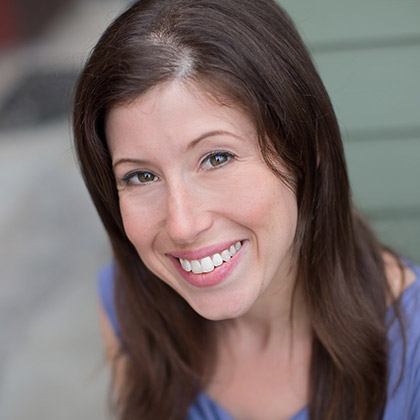 Liz is a Certified Birth Doula, Hypnotherapist, Yoga Teacher, HypnoBirthing Childbirth Educator and creatrix of The Doula Classroom. She is also birth nerd down to her bones. She has been a birth doula for six years and attended over 200 births. During her heyday as a doula (She is now semi-retired from doula work due to health issues but she does doula for friends occasionally), she made a six-figure salary and had a robust practice where she enjoyed many successes and failures, both which taught her a ton.
Frequently Asked Questions
When does the course start and finish?
The course starts now and never ends! It is a completely self-paced online course - you decide when you start and when you finish.
How long do I have access to the course?
How does lifetime access sound? After enrolling, you have unlimited access to this course for as long as you like - across any and all devices you own.
What if I am unhappy with the course?
We would never want you to be unhappy! If you are unsatisfied with your purchase, contact us in the first 45 days and we will give you a full refund if you qualify. In order to qualify for a refund, there are some criteria you must meet so please be sure to read through the Terms and Conditions.
I just finished my doula training and feel pretty tapped out financially. Do I really need a whole other course to market my business?
When I left my doula training, I was SUPER pumped to get to work! But then I spent months twiddling my thumbs searching for clients doing all the things I thought would help, like telling friends and passing out business cards. It took me months and months to figure out I needed to do WAY more than that, in a systematic way, to get clients. This course is that blueprint. Marketing is way harder than I thought and it requires a little bit of training to get it right.
I am already juggling so many things in my life and feel like I don't have time for something else. How much time will I need to put into course each week?
Here's the thing. You're busy. You don't have time to make marketing mistakes. The main thing I wanted to do with this course was save you time. When I was figuring my doula marketing, I spent SO MUCH time doing the wrong things because I just didn't know any better.
How long will it take to complete the course?
Many doulas are able to finish it within 6-8 weeks if they commit about 4-7 hours per week to their business. However, everyone has different learning styles and paces so if it take you 6 months or a year to implement all of your marketing goals that's okay too!
What is the course content like?
The course is a series of video powerpoint presentation with me lecturing over it. It is broken down into several lessons and the lessons each have several modules. The videos are divided into short, digestible pieces so you won't feel overwhelmed. There are also audio interviews with other birth professionals throughout the course to give you different perspectives from other successful doulas. Each lesson ends with a resource page with all the other tools I talk about during the course. Each lesson also has an Action Item Checklist at the end with all of the steps for you to take from that lesson to put your marketing plan into action.
Do you cover every aspect of marketing in this course?
There is no way for me to cover every single detail a doula may need to market their business. This course contains a LOT of information and the information that was chosen was chosen because it is how I marketed my business to create a six figure per year salary for myself AND how I've taught other doulas to create their own very lucrative business. I picked the things to teach that I believe are the most successful and important. But I don't dive into everything - for example, I don't really go over marketing your business on twitter because I've never actually seen that be successful and I don't want you to waste your time marketing somewhere just because it exists. Marketing is overwhelming because there are SO MANY options and I want this course to be something that you helps you choose where to focus your energy. I also want to mention that different marketing strategies work in different parts of the world. So you may try one thing from the course and get zero clients but if you lived elsewhere it would be a smash hit. I have taught doulas from over 20 different countries and have helped them be successful so I've included many different things for you to try in different places and explain in the course how to know if it'll work for you. However, a part of marketing is trying things out, so be prepared to experiment!
I haven't started or finished my training yet. Will I still benefit from the course or should I wait until I am fully trained/certified?
Absolutely! In fact, I HIGHLY recommend you begin your marketing plan before or during training so you can really hit the ground running once you are ready to hang your shingle up. Since there are no formal licensing bodies for doulas, you are legally able to market yourself as a doula before you are certified. Certification is not legally mandatory to practice as a doula.
I'm a pretty seasoned doula but going through a really dry spell, client wise. Will this course help me find clients or will it be too basic?
I believe this course has something for everyone. I have asked some of my very experienced doula colleagues to look over the course and they all have said they learned things! While some of the content is very basic, it also expands into different ideas you may have never thought of, even if you are a seasoned doula. I have also heard from doulas with marketing degrees that taking a course specifically geared towards marketing a doula business was helpful even though they already understood the marketing concepts and terminology.